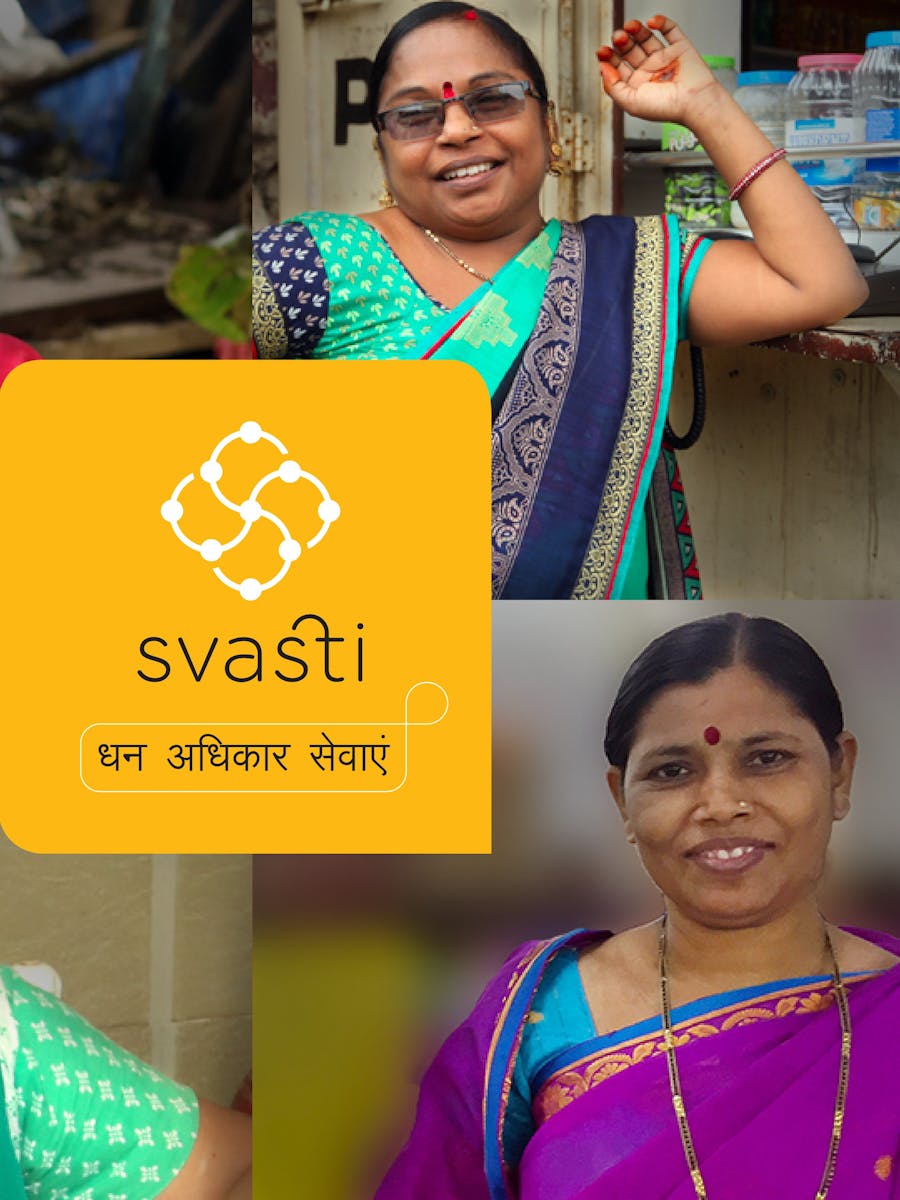 Growing resilience with medical insurance
Low income customers need a range of relevant products—such as affordable medical insurance— to help them navigate life's challenges
The Challenge
"I got dengue five years ago and my husband had to pay for the medical expenses by borrowing money from his friends," explains Sunanda, who runs a vegetable wholesale business in Mumbai, India.
Healthcare in slum communities is extremely complex, driven by poverty, environmental challenges and poor access to formal health infrastructure. Sunanda is one of the many Indians working in the informal sector who are particularly vulnerable to the financial burden of health shocks, as historically the cost of medical insurance has been high—and the benefits limited.
Fast-forward five years, and Sunanda is now a customer of Svasti Microfinance, who provide affordable financial services to women living in slum communities in urban and semi-urban areas in India. Abler Nordic first invested in Svasti in 2018, supporting their vision of fulfilling every woman's right to finance.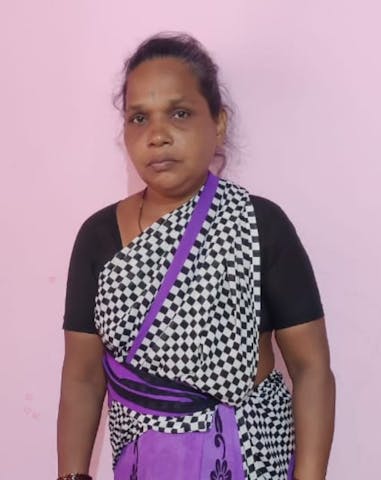 The Idea
Svasti has recently partnered with insurance providers to design affordable and responsible family medical insurance with high benefits that can be added on to a group loan.
Svasti's customers sit at the bottom of the income pyramid, and the Company increasingly saw the significant financial strain that followed health shocks in families like Sunanda's, which in turn increases the default risk due to loss of income, hospitalisation expenses and other overheads.
"While other Microfinance Companies and Banks offer a similar medical insurance product to their customers, Svasti's offering stands out because our medical insurance provides three times the benefit that is provided by other competitors. This results in a substantially higher pay-out to our customers at the time of claim settlement, thereby giving them significantly superior protection to deal with medical emergencies," explains Arunkumar Padmanabhan, CEO and Co-founder of Svasti. "Svasti has worked hard with our insurance partners to structure this unique product offering to our customers."
As of April 2023, around 190,000 women have taken out health insurance with Joint Liability Group Loans out of which 1,500 have benefitted through claims.
"We are very proud to have supported Svasti in developing this highly beneficial medical insurance. The product as it stands today has gone through several iterations before reaching its current design, taking into the account the various pain points faced by our customers when they or their family members have to be hospitalized and its impact on their earning capacity or loss of savings," says Smriti Chandra, Investment Director at Abler Nordic. "We are seeing excellent traction now and have several customers vouching for its benefits."
Sunanda—whose husband had struggled to pay her medical expenses during her bout of Dengue five years earlier—opted for medical insurance as part of her group loan with Svasti. "We were informed by our relationship manager about the health insurance and its benefits when we applied for a group loan last year. I recalled how our finances were disrupted because of my dengue treatment & hospitalisation and decided to take the health insurance immediately," explains Sunanda.
Stories of Impact
Vandana Rajesh Bhave works as a domestic helper and her husband has a house renovation business. They live with their four kids, and have been taking loans from Svasti for two years. Hear her story:
"I was diagnosed with kidney stones in 2015 and my hospital bill added up to be ₹ 25,000 (300 USD), at that time. We financed the expense by borrowing money from our relatives and paying that was a big-time struggle for us.
At that time, we were not aware of what medical insurance is and never knew our medical expenses could be covered through insurance. But when my neighbour—who is also a Svasti customer—told me about the medical insurance, I insisted on adding it when our second cycle of loan was approved.
A couple of months ago, my husband got into an accident and was hospitalized. Our bill came out to be ₹ 80,000 (950 USD), I called our relationship manager immediately after my husband's discharge to claim the Insurance. He guided us to complete the claim process and soon my account was credited for ₹ 33,000 (400 USD)
It was an immense load off our shoulders, and we will now always take medical insurance cover to act as a financial support to our family during financial crises.
People like me are not aware of health insurance benefits and often look at it as an additional expense. But as my experience taught me, it is a financial support and I will keep encouraging others to take medical insurance."
— Vandana Rajesh Bhave