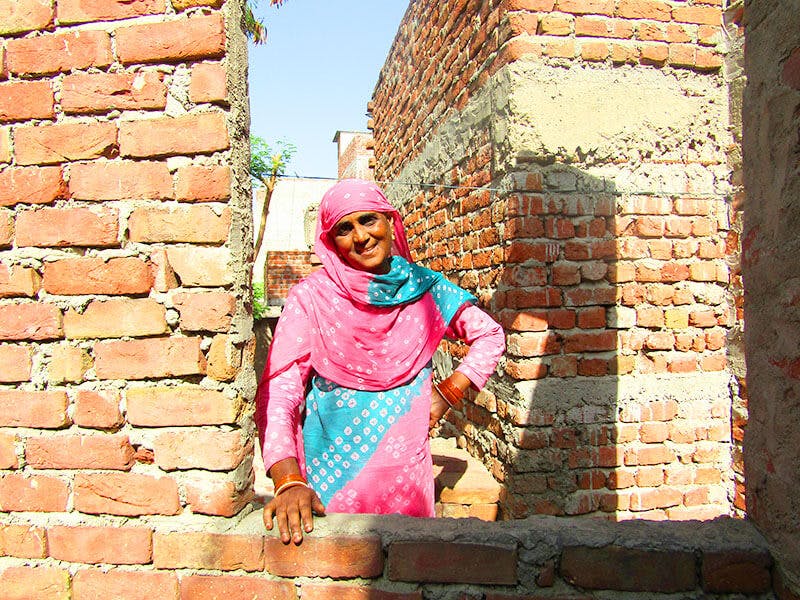 NMI invests USD 8 million equity in Sitara, supporting safe and affordable housing for women in India 
Sitara provides affordable housing finance to underserved women in the informal sector in urban areas in Northern and Western India, with a special focus on advancing women's land rights.
The USD 8 million equity investment in SEWA Grih Lin Limited ("Sitara") is Nordic Microfinance Initiative's first in the affordable housing segment. 
Starting operations in 2015, Sitara provides affordable housing finance to underserved women in the informal sector in urban and peri-urban areas in Northern and Western India. Sitara has a special focus on advancing women's land rights and has its roots in SEWA, an organization established in the 1970s working towards the upliftment of poor, self-employed women. 
The USD 8 million equity investment in Sitara aligns well with Nordic Microfinance Initiative's (NMI) strategy to expand its investment scope within the wider financial inclusion space.  NMI will take an active role on the Sitara Board to support the Company in executing its growth plans. 
"The funds raised will help us to grow the loan book and expand the company's operations into newer locations to meaningfully support women in realising their dream of owning a house of their own. With this, we propose to help around 7000 families additionally in the current FY by disbursing around Rs. 500 crore (~USD 65m) and consequently achieve a book size of Rs. 770 (~USD 100m) crore by the end of the current FY," said Ms. Shruti Gonsalves, MD & CEO at Sitara, commenting on the fundraise.  
Affordable and safe housing remains a critical need in India. In 2012, the government estimated a housing shortage of more than 18.78 million units, largely affecting low-income households, with the country's total shortage projected to be around 100 million units by 2022, according to a committee appointed by the Reserve Bank of India. Many families live in cramped, inadequate housing in informal settlements, with limited access to clean water and sanitation, no tenure security, and house construction that offers little protection for rising temperatures and changing weather patterns in the wake of climate change.  
Sitara's business actively contributes toward three of the UN's Sustainable Development Goals:  No Poverty (SDG 1), Gender Equality (SDG 5) and Sustainable Cities and Communities (SDG 11). 
Sitara's clients predominantly come from the bottom of the income pyramid, with 9 out of 10 customers having a household income of less than USD 400 per month. For most of these families, Sitara provides the only viable route to home ownership and household financing. Sitara works closely with its clients—who are typically excluded from formal financial and legal systems due to lack of documentation and collateral— to formalize their property and proof-of-income documents before issuing a loan. With these documents, clients can use their previously inaccessible capital as collateral for loans.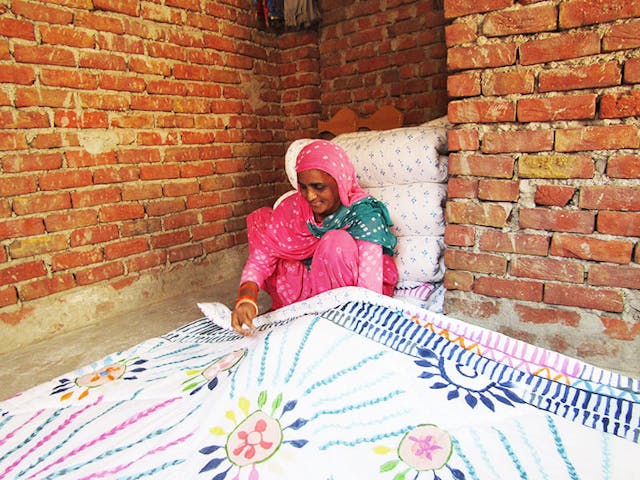 Sitara's loans enable families to upgrade their homes to permanent structures made from resilient materials, with basic amenities, good ventilation, and room division for sleeping, cooking and working. 60% of the loans are used for construction or home improvements, while 40% of the loans are loans against property (LAP) where the loan is used to enhance the working capital of the borrower's business.  
"We strongly believe that access to safe and affordable housing plays an important role in poverty reduction. NMI will support the Company in its efforts to reach the ambitious targets set. We aim to be an active and value-adding investor and are looking forward to joining like-minded investors on the Sitara Board. We are impressed with what we have seen from the Company so far and optimistic for its future," said NMI Managing Director Arthur Sletteberg. 
Currently, Sitara operates a network of 36 branches in 8 states including Delhi, Rajasthan, Madhya Pradesh, Uttar Pradesh, Bihar, Maharashtra, Gujarat, and Haryana, and serves over 15,000 low-income customers. 
"Sitara was set up with a mission to provide housing to low-income women. We are proud to have impacted 70,000+ lives by helping their families access good quality housing. Our unique operating model emphasizes assisting customers to formalize their collateral and helps in their social upliftment. We are thankful to our existing investors and lending partners for their continued support in Sitara's growth journey. With this infusion from NMI and WWB we will redouble our efforts to touch 200,000+ lives by FY25," said Ms. Shruti Gonsalves, MD & CEO at Sitara. 
The USD 20 million funding round was led by NMI and Women's World Banking Asset Management (WWB) with Sitara's existing three investors HDFC Holdings, Oikocredit, and Omidyar Network Fund Inc. also participating. 
About SEWA Grih Rin ltd (Sitara) 
SEWA Grih Rin ltd (Sitara) provides affordable housing finance to the under-served low-income households in urban and peri-urban locations. Incorporated in 2011, SEWA Grih Rin Ltd was envisaged as a means for the under-served households to access affordable and formal housing finance in urban and peri-urban locations. We learnt that low-income households held two facets of their life very close to their heart; they treasured the education of their children; and aspired to self-own a property, a home of their own. SEWA Grih Rin Ltd.'s work is aimed at directly improving the quality of life of informally employed households, especially their women members, by creating a tangible financial asset in their name. We provide an affordable alternative to those households whose credit capacity falls behind the widening financing gap given the informal nature of their employment. 
About Nordic Microfinance Initiative (NMI) 
Established in 2008 in Oslo, Norway, as a public-private partnership, NMI invests in and supports institutions providing financial inclusion to poor people across Sub-Saharan Africa and Asia. Its investors include the Norwegian and Danish governmental funds for developing countries (Norfund and IFU) and private financial institutions and family offices from Norway and Denmark. NMI aims to create positive social impact and sustainable financial returns through both equity and debt investments. NMI manages five funds with total commitments of more than USD 350 million. It currently has 18 direct investments, of which nine are in India. Since inception it has cumulatively supported over 12 million clients.