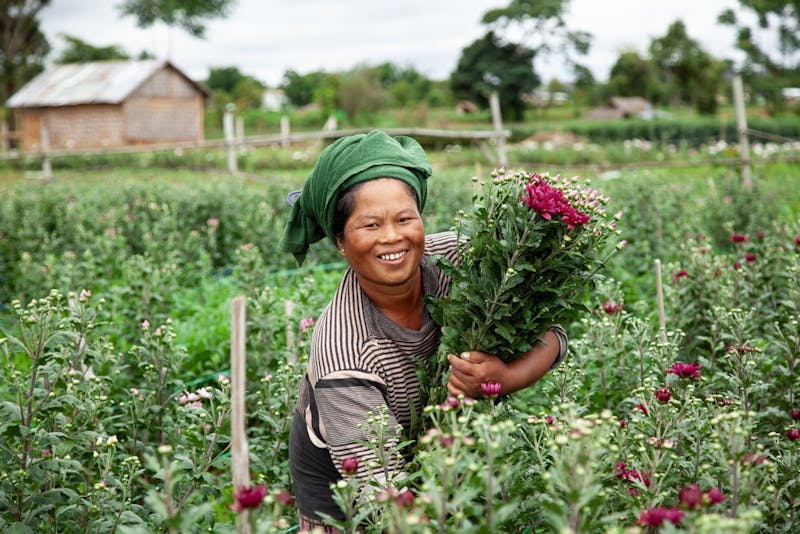 NMI invests in Proximity Finance, Myanmar's first farmer-focused finance institution
NMI, Finnfund and Proparco join forces and invest in farmer focused MFI Proximity Finance.
Proximity Finance was launched in 2010 as the microfinance arm of Proximity Designs, one of the largest agricultural services platforms in Myanmar, that provides farm technology, agronomy advice and financial services to small farms across the country. In Myanmar, 39% of the rural population are living in poverty. Farmers represent a hugely underserved market, but one with tremendous opportunity for those willing to invest in meeting their needs.
Proximity Finance currently reaches 130,000 households and plans to disburse 1,500,000 loans in the next four years. The joint investment from NMI, Finnfund and Proparco will enable Proximity Finance to serve more entrepreneurial-minded small farmers, while also meeting the customer's needs for increased loan sizes and a broader product range.
Hedvig Sundberg, Chief Executive Officer of Proximity Finance, welcomes the investment and states "Our relentless commitment to improving the incomes and livelihoods of low-income farm families is strengthened by working with impact-driven investors. This milestone partnership underpins our investors' focus on building an equitable society and signals international support for rural Myanmar and its people."
Commenting on the investment, Arthur Sletteberg, Managing Director, Nordic Microfinance Initiative, says "NMI is excited to fund Proximity Finance on the journey to reach even more of Myanmar's financially excluded smallholder farmers with uniquely adapted products and supported by a team providing deep expertise in agriculture."
Visit Proximity Finance here: https://proximitydesigns.org/
Links:
Press Release:
Proximity Finance Raises US$14 Million to Reach More Smallholder Farmers