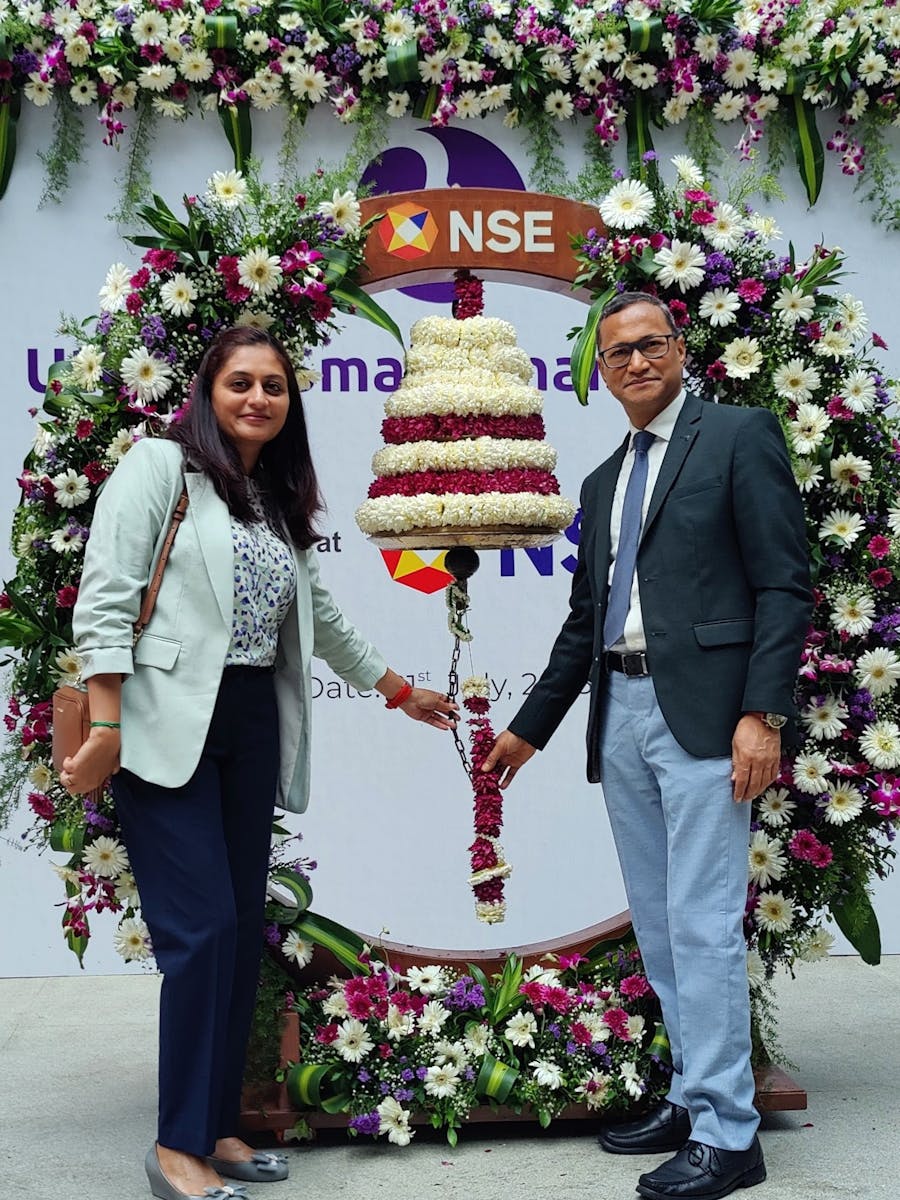 From MFI to IPO listing: Utkarsh's remarkable journey
From little things, big things grow! Utkarsh Small Finance Bank's phenomenal IPO listing on the National Stock Exchange-India and Bombay Stock Exchange- India in July 2023 marks a significant milestone on a journey that Abler Nordic is thrilled to be a part of.
"It takes a village to raise a child, and what better analogy for a journey that has been so commendable! It is indeed a proud moment for Abler Nordic to see the 'child' reach where it has today, standing tall," says Smriti Chandra, Investment Director at Abler Nordic.
Established in 2009 in Varanasi, Uttar Pradesh, Utkarsh Small Finance Bank provides affordable financial services to low-income rural and semi-urban population in north and east India. Founder Govind Singh, a seasoned banking and finance professional, had witnessed the hardships faced by many Indians during his childhood in rural Uttarakhand, and later in Delhi, but had also seen how a small amount of capital could enable rural microentrepreneurs to grow their livelihood businesses and pull themselves out of poverty.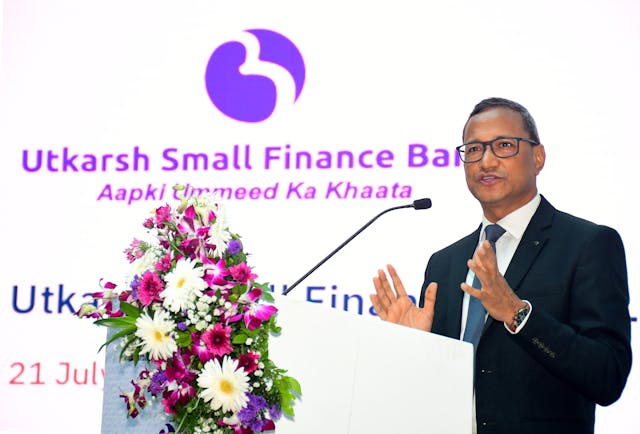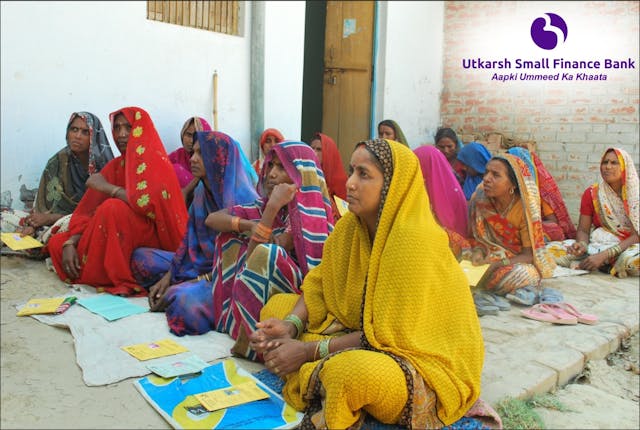 Banking on underserved states
The bank's journey has been remarkable, growing from a Microfinance Institution (MFI) to becoming the only commercial bank headquartered in Varanasi - Uttar Pradesh to be listed on the stock exchange. Starting in 2009 in one state with four microfinance branches and 8,000 customers, Utkarsh is now serving 3.6 million customers across 26 states and union territories, with 830 banking outlets (as of March 31, 2023)
Utkarsh has the third fastest growth in gross loan portfolio (GLP) among its peers, with a 31.0% compound annual growth rate between 2019 and 2023, to reach ~ USD 1.7 billion. But this growth from a loan portfolio in 2009 of less than USD 1 million has not been at the expense of their core microfinance customers; the backbone of Utkarsh's business remains the populous but unserved  and unpenetrated states of Uttar Pradesh and Bihar, which account for 17% and 9% of the population in India, but with low credit shares of only 5% and 1% respectively. This geographic focus is important to Utkarsh, who place great value on their understanding of the local environment, culture, and geography and the need to deliver a wide range of financial products that empower underserved people.
 A broad development approach underpins Utkarsh's commitment to serving financially excluded people: clients also receive non-financial services such as vocational training, market linkage support, medical services and financial literacy training through a separate not-for-profit entity, Utkarsh Welfare Foundation.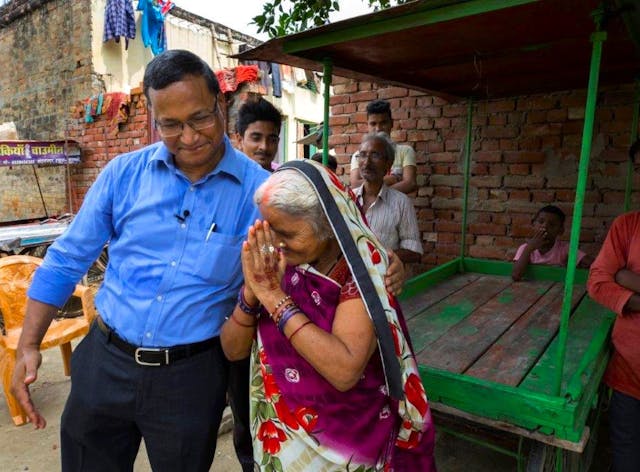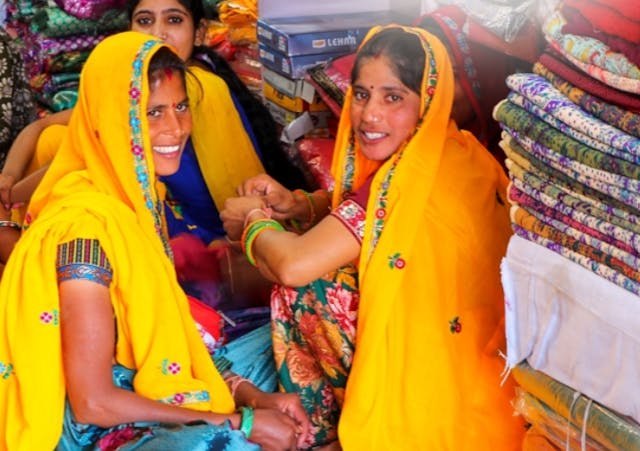 From an MFI to a Small Finance Bank
In 2011, Utkarsh launched their Micro Enterprise Loan (MEL) scheme, secured loans for individuals already running an enterprise. Paradoxically, while MSMEs are seen as a driver of growth in India and contribute to 33% of the GDP, only 17% of roughly 70 million MSMEs have access to funding, historically filling in the gap between MFIs and commercial banks. Utkarsh managed to carve out a strong presence in MSME loans due to their focus on serving the needs of the customer segment, faster turnaround time, customer service provided and expansion in geographic reach. The Company further diversified into small ticket affordable housing loans in 2016, to give rural customers the opportunity to repair and upgrade their home to be more robust, or construct or purchase a new one.
On October 7, 2015, Utkarsh received RBI In-Principle Approval to establish an SFB and Utkarsh was granted a license by the RBI to operate as a small finance bank (SFB), after a thorough due diligence and compliance with Central Bank's fit and proper criteria — the third player in India to become an SFB, and one of only 12. SFBs are financial institutions without any geographical restrictions that can provide a comprehensive range of banking services whilst focusing on the country's underserved and unbanked population.
As an SFB, Utkarsh has been able to broaden their range to include savings and insurance products – critical for low-income people in rural areas to build resilience for household and economic shocks.  The rural economy contributes roughly half of India's national income however, rural areas' share in banking credit and deposits is extremely low with just 8% of total credit and 11% of total deposits - an indicator of the extremely low penetration of the banking sector in rural areas.
In 2018 Utkarsh appointed Business Correspondents (BCs), who operate as 'doorstep' bankers in remote villages, acquiring and servicing customers as an extended arm of the Bank – an effective way of increasing financial inclusion by reducing the barriers rural people face in accessing financial services.
Abler Nordic were amongst the first investors in Utkarsh, investing in 2011 when it was a relatively small MFI. In 2017 we had the pleasure of supporting the company in its transition into a Small Finance Bank, and now during its successful public listing.
"Leading from the front, Utkarsh Managing Director Govind Singh has laid  a strong foundation  to the organization that has demonstrated strength, adaptability, growth and resilience even in the adverse times," says Smriti Chandra, Investment Director at Abler Nordic.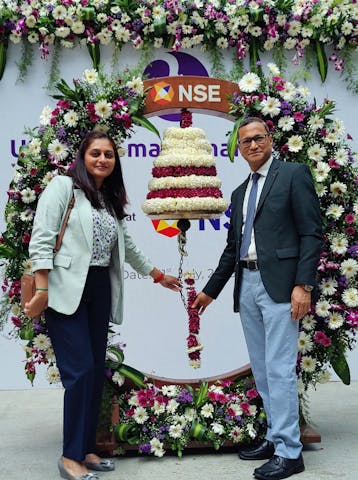 As with any journey worth taking, the Bank has weathered its share of  challenges, from external events, on which  the Bank  had little or no control over, such as demonetization, navigating through various economic cycles, and, most recently the pandemic ,to the internal journey of transforming an organization from a micro-finance focused customer segment to a full-fledged banking outfit with diversification in geography and products. The Bank has proved its resilience, maintaining excellent portfolio quality and has always kept a focus on compliance and governance at its core during its expansion.
"We have been on a wonderful journey with Aber Nordic since they first invested – over 12 years running, that's indeed a long association!" said Govind Singh, commenting on the partnership. "What we expect from our investors is not only to support us, encourage us and to be close to us, but also to give us our space, and that is what we have seen from Abler Nordic. The collaboration we have experienced has been excellent – aligning with the other investors and at the same time aligning with the objective and the goals of the institution."
Practical support has also been critical; Abler Nordic's Technical Assistance Facility—funded by Norad— has worked closely with Utkarsh to run several projects, including strengthening Human Resource Management and building a monitoring system for staff and client feedback, as well as improving the Bank's training capacity with hands-on tools.
"We humbly thank the entire team of Utkarsh Small Finance Bank for enabling us to be a part of this wonderful journey," says Smriti. "The next phase for the Bank begins now and we wish the team all the very best to reach greater heights