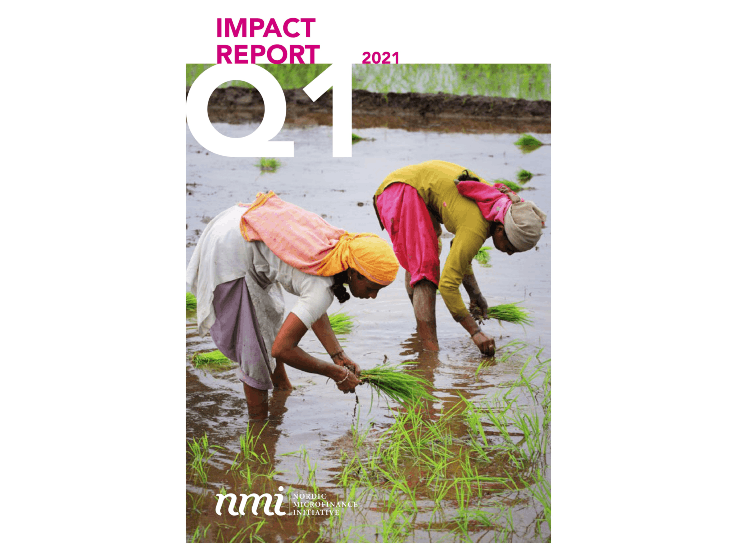 NMI's Q1 Impact Report 2021
See last quarter's social impact results from NMI's 19 direct investees.
Find out how NMI's 19 investees across Africa, Asia and Southeast Asia contribute to the UN's Sustainable Development Goals (SDGs) and generate positive social impact through accessible financial services.
Be sure to also check out our client and investee stories and see Q1's highlights!
Read our report: NMI Impact Report Q1 2021