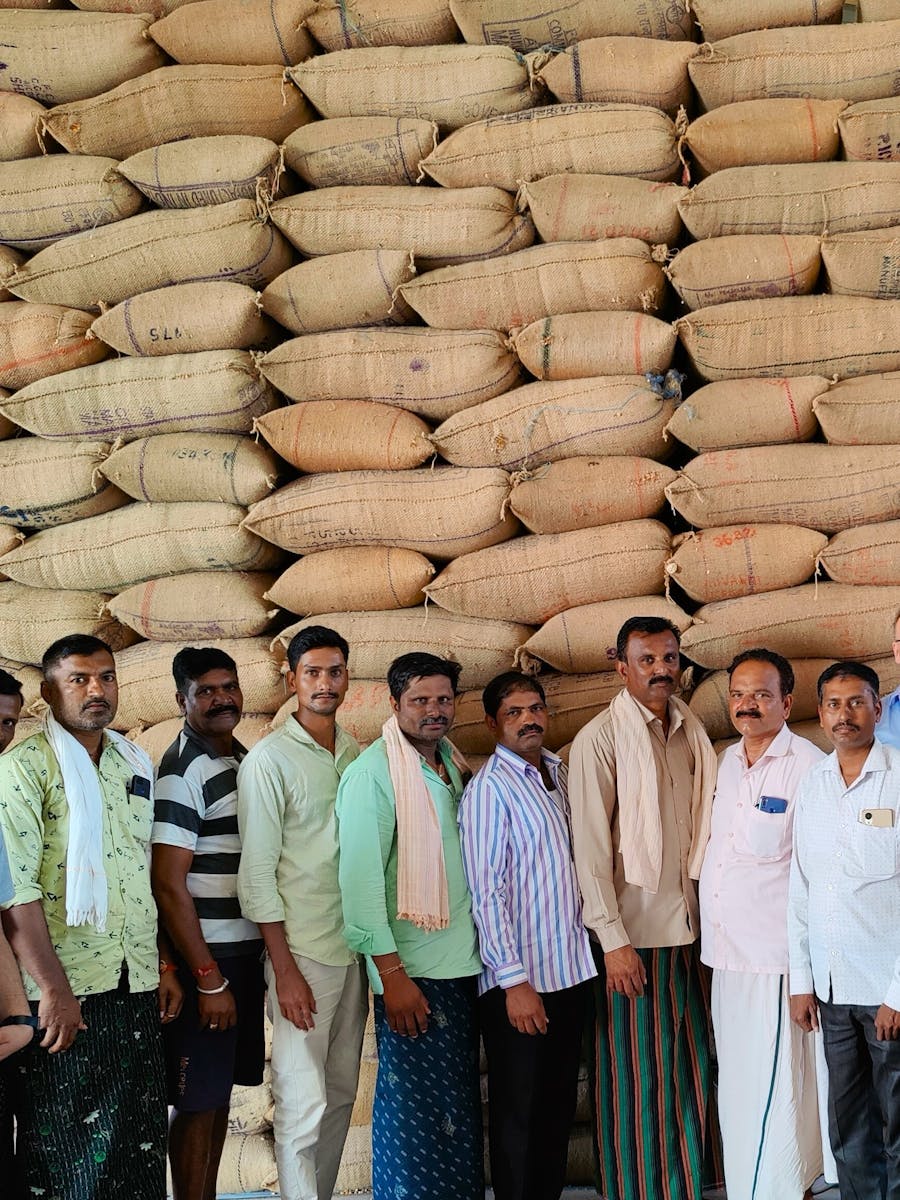 Empowering Indian farmers - Abler Nordic leads 10 million USD funding round in Ergos
Ergos enables farmers to safely store their grains and earn on average 40 – 50% more by selling at optimal times post-harvest.
Abler Nordic recently led a 10 million USD fundraise round in Bengaluru-based agri-fintech Ergos, with existing investors Aavishkaar Bharat Fund (ABF), Chiratae Ventures and Trifecta Venture Debt Fund participating. The equity investment is Abler Nordic's first in the agri-fintech space.
Ergos digitises grain storage, enabling smallholder farmers to convert their grains into tradable digital assets and earn more by selling produce at optimal prices post-harvest. The company offers a robust buyer's platform linking farmers to markets, safe grain storage in warehouses, and access to affordable finance through partner lenders.
The Challenge
Smallholder farmers in India contribute to over 40% of the country's grain production, but many lack the resources to safely store their produce. Traditional storage methods of covering piles of grain with husks or clay risk wastage due to climate vagaries and pest infestation, resulting in 20-30% of the country's grain harvest being lost each year.
Grain warehouses are often located 50 to 100km from small-scale farms and operate on a commercial scale; not a logistically viable option for most smallholder farmers producing small quantities in each crop season. Over 80% of smallholders are forced to sell their grain within a month of harvest and are not able to benefit from price increases post-harvest, leaving them with little to no buffer to cover expenses, particularly during increasing periods of climate unpredictability.
As average temperatures rise and the volatility of droughts and floods increase, grain yields across India have been impacted. Reducing grain loss after harvest is crucial to meet the food security needs of the world's most populous country and ensure small-scale farmers can continue to earn a living.
The Solution
Ergos enables access to storage services at the farm gate for 8-9 months after the harvest, which eliminates the risk of grain loss or deterioration arising from improper storage by the farmers. The farmers can then access credit for up to 70 percent of their stored and digitised grain through an end-to-end digital process with affordable interest rates from banking partners.
Ergos currently supports over 160,000 farmers on its platform and has a physical network of micro-warehouses, or "GrainBanks" in over 200 locations at farm gates across the states of Bihar, Karnataka and Maharashtra. Over the past decade, the Company has helped farmers increase their income by 40-50 percent in a year.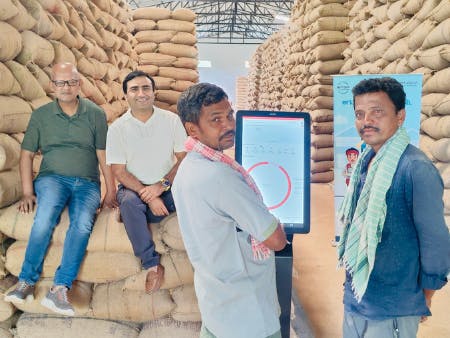 160,000
farmers in India currently supported by Ergos with secure and affordable grain storage
"We are building India's first mobile GrainBank solution serving small and marginal farmers, local buyers, food processors and Banks. Our Fintech layer helps farmers to access credit through an end-to-end digital process and close their loans through selling their produce on the GrainBank mobile app," says Kishor Jha, founder and CEO at Ergos.
"We have built full stack in-house tech capability to predict the demand and supply for produce, helping to discover the best price for farmers and buyers and genuine inputs through its marketplace features on farmers mobile app. We leverage technology and data sciences to analyse the farmers and buyers' transactional behaviors to service them proactively and accurately.  The Company is set to scale 10 times across geographies profitably in next 3-4 years."
Ergos is currently developing a pre-approved loan limit for farmers, based on their cultivable land and crop output productivity, to help farmers to avail credit straight after digitisation of grains with Ergos through banks and licensed financial institutions.
"Our investment in Ergos demonstrates Abler Nordic's approach of investing in a wide range of innovative, inclusive solutions that help build financial and climate resilience," said Arthur Sletteberg, Managing Director of Abler Nordic.
"Ergos is helping solve the problem that many farmers in India face – produce spoiling due to lack of access to quality storage, affecting both the farmers' income and general food security. Our investment in Ergos aligns well with Abler Nordic's vision of contributing to a more inclusive, just and environmentally sustainable society, and we are excited to partner with them on their journey to scale and expand their solutions for the benefit of farmers across the different agri-belts in India."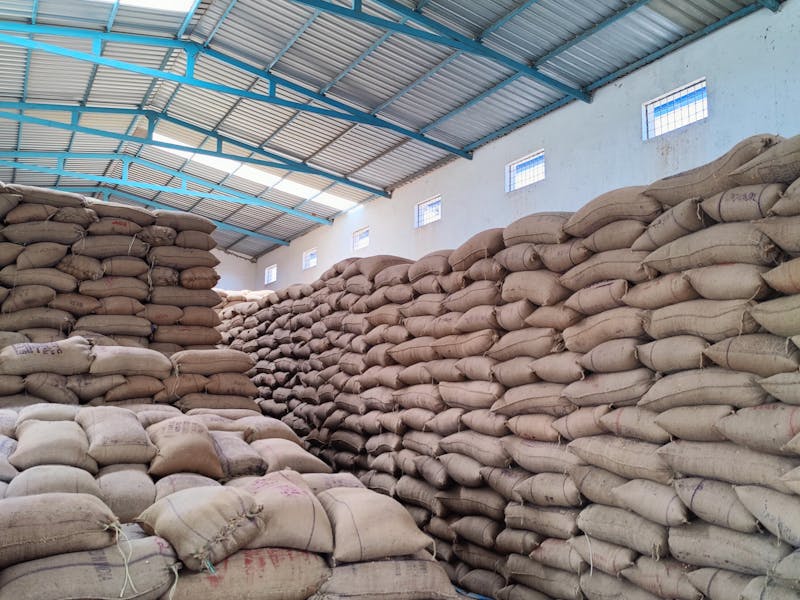 4.1 mn+
bags of grain digitised