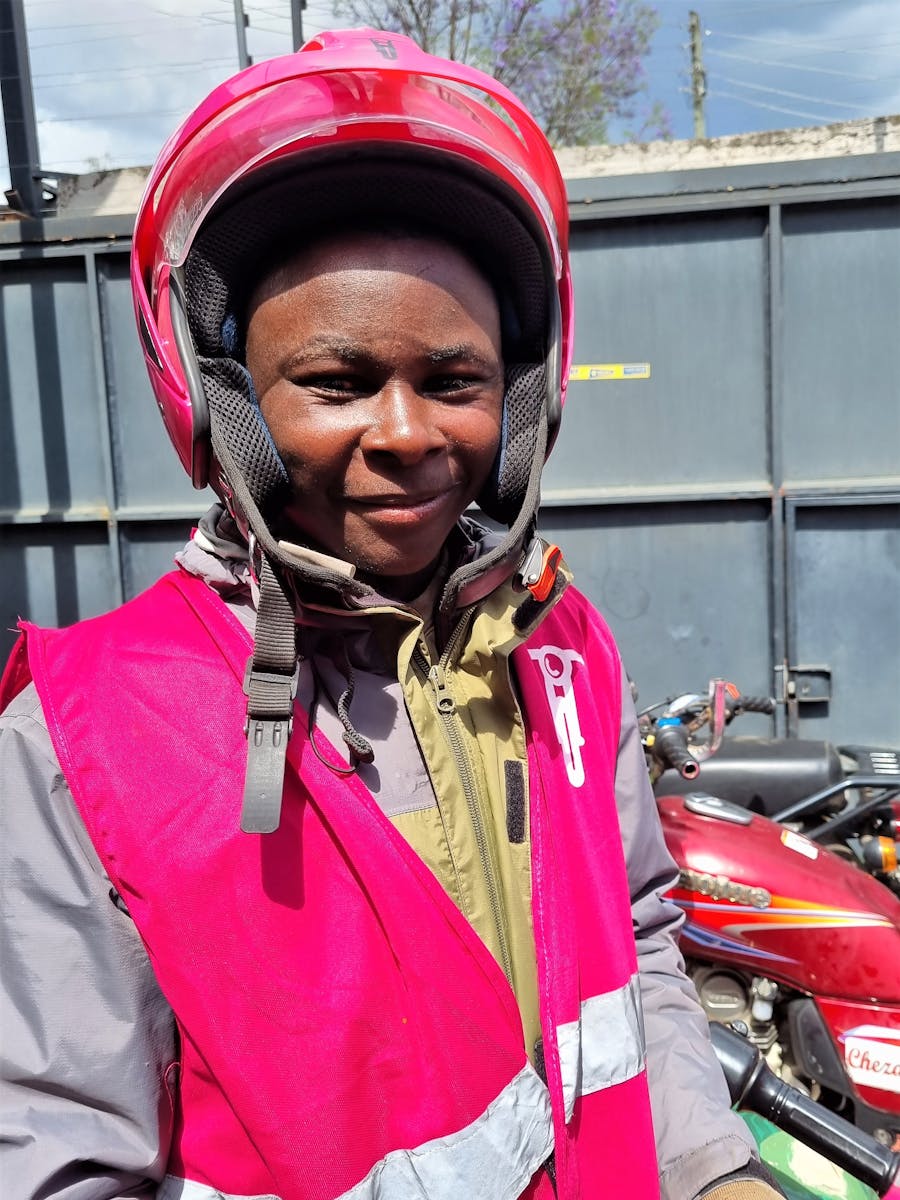 Client Stories
Owning the tools to make a living
Tugende, Kenya & Uganda — Motorcycle taxi driver Fredrick Kuthua Kingua now owns the tools he needs to make a living.
On a recent field trip in Nakruru, Kenya, members of the NMI team chatted with 22-year old boda boda driver and Nakuru local Fredrick Kuthua Kingua. Fredrick took out his first motorcycle loan with Tugende in February 2021 and managed to pay it down in full by June 2022.
He is a happy client, who, after completing his first loan, came back to Tugende for a second motorcycle loan in September 2022. He is committed to clearing this second loan within the shortest time possible, as he has seen his income greatly expand from owning his own bike.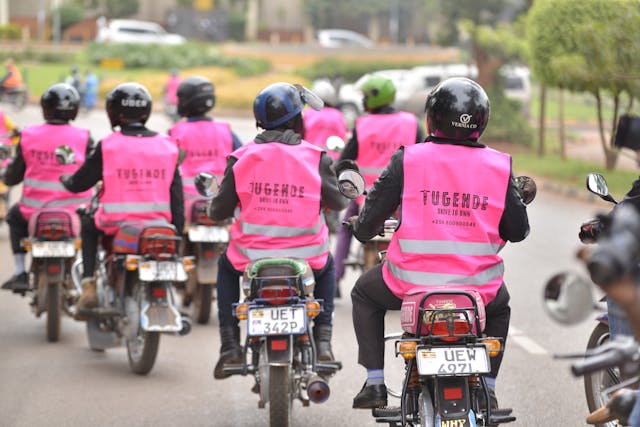 Established in 2012 in Uganda and expanding to Kenya in 2019, Tugende offers a range of financing packages for assets to help customers move from renting to ownership or increase existing income streams with new equipment—including motorbikes, cars, boat engines, e-mobility assets, and retail and agriculture equipment.
Boda bodas  (Motorbikes) are a critical part of East Africa's transportation infrastructure and a big economic driver, providing hundreds of thousands of people in the informal sector with an opportunity to generate an income. Many of Tugende's customers—often young men—had previously struggled with attaining access to credit to purchase their own bodas, with informal renting arrangements typically lacking stability and halving their earnings.
Tugende's core product is a lease-to-own package for boda boda (motorbike taxi) drivers. Over 54,000 customers have benefited so far from Tugende's financing package which includes road safety and financial training, medical and life insurance, safety equipment, driving permits and hands-on support through the journey to ownership. Tugende clients also build a digital credit profile and score as they own their asset, unlocking new opportunities as their businesses grow.
In 2021 NMI invested USD 5 million in subordinated debt in Tugende in local currency to support the expansion of their digitally-enabled lease-to-own asset financing.