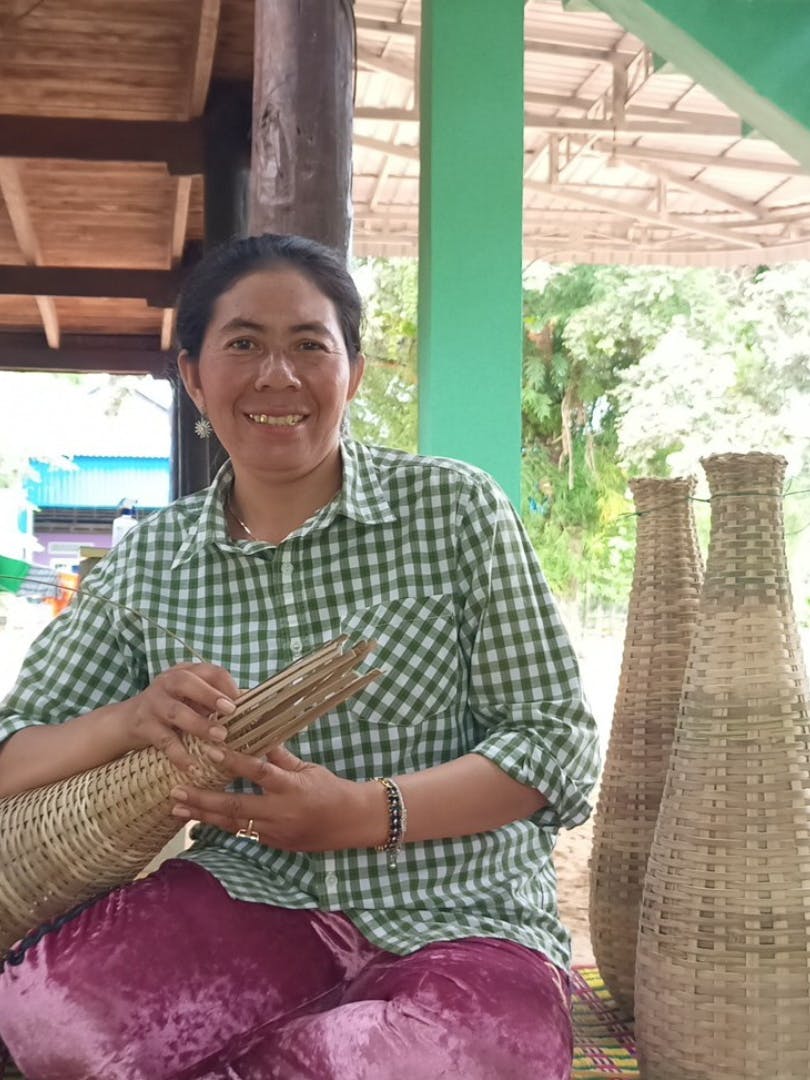 Client Stories
A new source of income and a better house for my family
LOLC Cambodia — Mrs. Tiv Saophorn sits under her wooden house in Toul Roka village in Kampong Chhnang province, Cambodia, constructing an eel finishing tool (poang).
"I used to live in a small wooden zinc roof house and my family income relied on my husband and son," she explains. "But now I can earn around US$ 250 from rice farming and making eel fishing tools."
Mrs. Saophorn was introduced to LOLC Cambodia, microfinance deposit-taking institution (MDI) and offers a range of credit, savings, leasing, and digital banking options with the vision that families at the base of the socio-economic pyramid are empowered to live their lives with dignity, social and economic security, and justice.
After meeting with LOLC Cambodia staff who introduced her to different loan products, she decided to ask for the first Group Loan (GL) of US$ 1,000 in 2019 to buy fertilizer for rice farming and the raw materials for making eel fishing tools. Mrs. Saophorn sold her eel fishing tools and rice crop to the brokers who came into the village and was able to save around US$ 50 every month.
Mrs. Saophorn was able to pay off her loan in good time and requested another loan of US$ 1,750. Her roof always leaked when it was raining, so with her savings and the additional loan, she could renovate her house and repair her roof. In April 2021, she asked for a third loan of US $ 2,000 to buy more raw materials for making eel fishing tools and rice farming.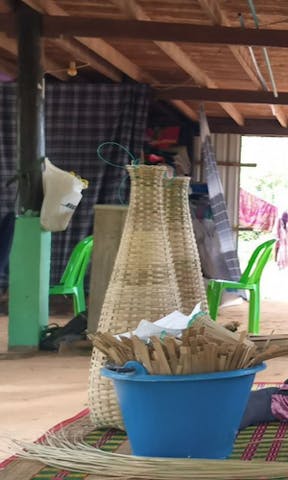 "Of course, I am really happy since currently I have a latrine, a better house for my family, and I have a new source of income, making eel fishing tools," said Mrs. Saophorn.
In July 2022, NMI invested USD 7m in LOLC Cambodia, supporting financial services for low-income families. The USD 7 million subordinated loan is a continuation of Nordic Microfinance Initiative's (NMI) partnership with LOLC Cambodia, having disbursed a senior loan in 2018 which was fully repaid in 2021. The new loan will support the Company in expanding the reach of its financial products to underserved families in rural Cambodia.