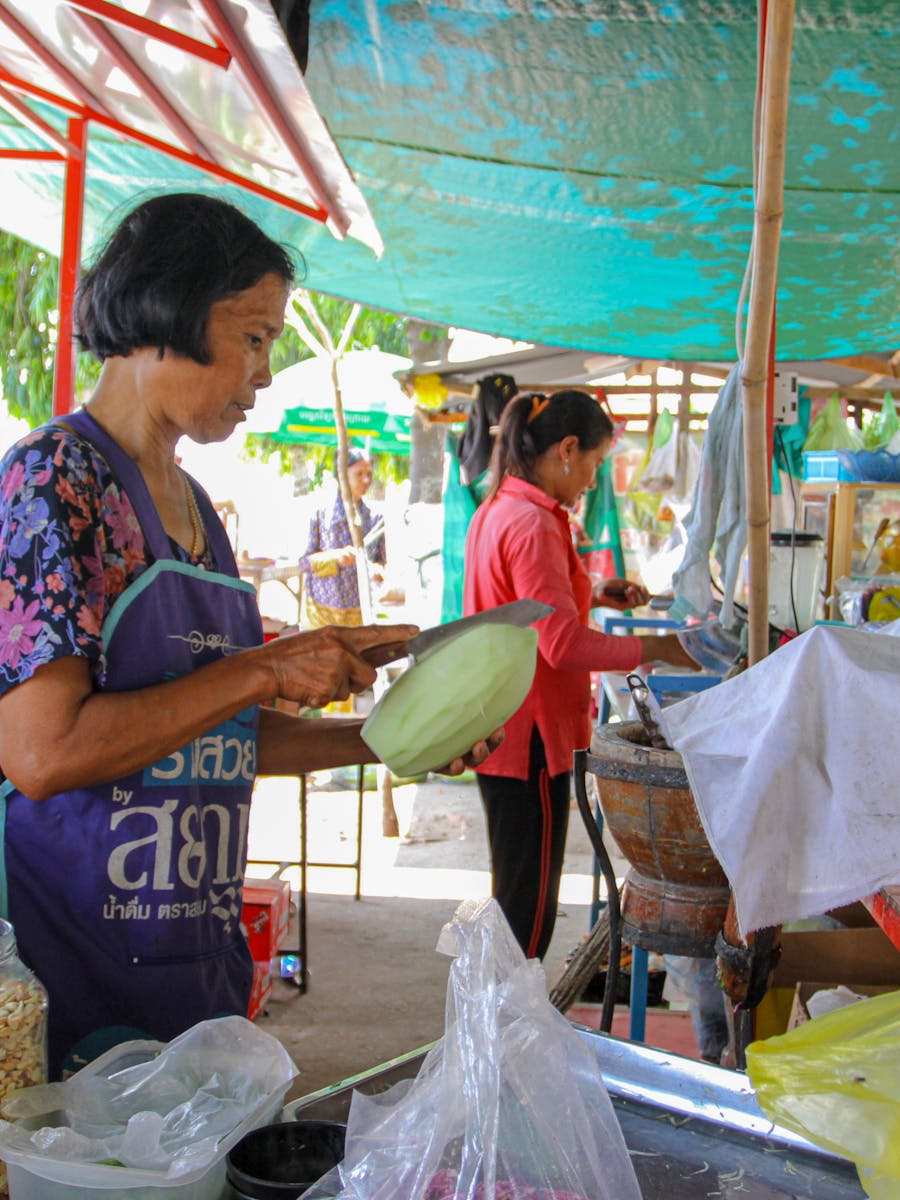 Client Stories
Supporting her grandchildren with papaya salad
LOLC Cambodia — "After my two sons got married and left, I have been living with my married daughter and taking care of my grandchildren," explains Mrs. Sun Mom, a 56-year-old widow and customer of LOLC Cambodia, a microfinance institution that NMI has a debt investment in.
As a farmer she was earning roughly KHR 870,000 (USD 217) a season, which wasn't enough to help improve her family's situation. In her free time from farming, she had considered running a small business to generate additional income, but the problem was capital.  Mrs. Sun Mom decided to ask for a loan from LOLC of KHR 5,000,000 (USD1,250) to start a small green papaya salad shop in Angkor Ban Pagoda.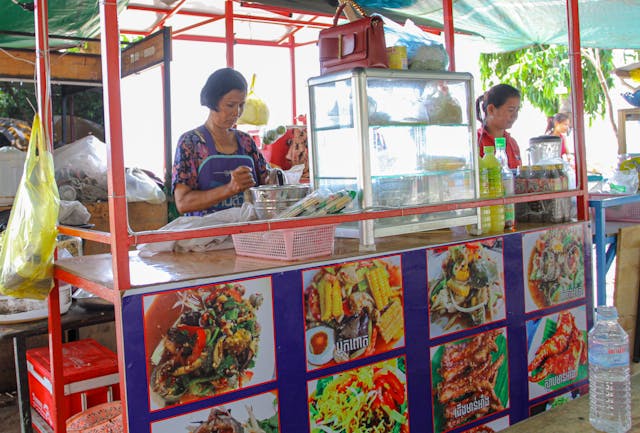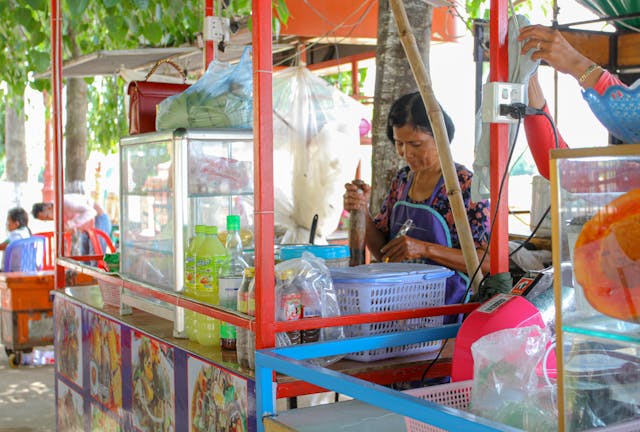 "My new shop gets support from many customers; they especially like the Buk l'hong (green papaya salad), because it's so delicious," she says.
She was initially earning around  KHR 100,000 (USD 25) per day and after paying expenses and her loan, had roughly KHR 800,000 (USD 200) per month remaining.
Mrs Sun Mom's business has now grown despite the COVID-19 crisis due to her stall's location in a less-affected rural area, and her income has increased up to KHR 150,000 (USD 27.5) per day. Worries about getting older had meant Mrs. Sun Mom had never imagined she could earn an extra income to farming. Her family's economy is now growing and she can provide more for her grandchildren and herself.  
"In the future, I want to expand my stall to increase my income even more," she says with a smile.